Mission Health
Mission Health is a FREE drop in nurse–led health service open to anyone in need of health care.
Our team can provide treatment or advice on health issues including:
– General health assessments & education
– Minor health issues: chest infections, skin infections, urinary tract infections
– Chronic health management: diabetes, asthma etc
– Medication support, including some prescriptions
– Referrals to other health services and specialists
– Sexual health and testing
– Immunisations
– Wound care
– Foot care
– Chronic health issues (diabetes, asthma, etc)
Due to the nature of this service, waiting times may vary so please be patient as our aim is to help as many people as we can.
Please bring your Medicare, Healthcare and/or Pension card if you have them.
Who this service is for
All are welcome
Opening Hours
Mission Health is a drop in service operating each Thursday (except public holidays) between 9am – 12pm.
How this service is delivered
Face-to-face

To see a member of the health team, you can register on the day in Reception at 99 Wellington Street, Launceston.
Updated: 18/08/2022
Provided by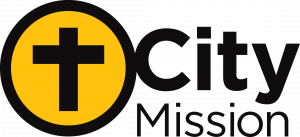 Launceston
99 Wellington St, Launceston TAS, Australia