The Mish Youth Centre
** COVID-19 Update: Face to face delivery of Mish programs and mentoring have been suspended. Mentors are still offering support to their clients via phone, chat, and our social media pages. **
The Mish is a youth centre run by Launceston City Mission. The Mish assists young people who may be withdrawn or disengaging socially, with education or employment, between the ages of 13-25.
We seek to empower young people with hope for the future by providing programs that offer new experiences to build employability skills, programs that connect young people with their community, and programs to improve engagement in education and training.
The Mish is a safe space, inclusive and welcoming of all young people. Building positive relationships with young people is our core business.
Who this service is for
The Mish assists young people aged 13 to 25.
Opening Hours
Regular hours are 9am to 5.30pm Monday to Friday.
Accessibility Support
Ramp access, street parking.
How this service is delivered
Face-to-face

Visit us at 37 Frederick Street, Launceston.

Call or visit us online

Follow The Mish on Facebook and Instagram. For additional information contact The Mish team on 6335 3004 or visit our website.
Updated: 25/05/2020
Provided by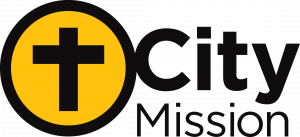 Launceston
48 Frederick Street, Launceston TAS, Australia