Emergency Relief Assistance – Launceston, North West
Financial problems can affect anyone at any time. Our Emergency Relief assistance can help families and individuals living in Launceston and the north west who are experiencing financial hardship and unable to meet basic living costs.
Through assessment, caseworkers can help with basic food packages, advocacy with electricity and Telstra bills, emergency fuel or transport needs. We can also help with referrals to other services as required. In some circumstances, we may also be able to help you gain access to medical advice, purchase medications or provide vouchers to purchase furniture, household goods and clothing.
We work in conjunction with other Emergency Relief agencies and have guidelines in place to ensure we can help as many people as we can.
To access the service, you will need to make an appointment for an interview with the Family Services team by telephoning or in person.
Demand is high and appointments fill quickly so we encourage you to call early.
Individuals can also donate either through our website at https://www.citymission.org.au/support-us/donate or by calling us on 6335 3000 and help support local lives.
Who this service is for
Members of the public who are suffering financial stress or hardship
Opening Hours
North – Monday to Friday 8:45am – 4:30pm
North West – Monday – Friday 9.00am – 3.00pm
Accessibility Support
Ramps access available
How this service is delivered
Face-to-face

Both over the phone assessments and face to face appointments are currently available.

Please refer to our website for the most up to date information on operations or contact us on 03 6335 3000

Call or visit us online

Call to make an appointment

Launceston: phone 6335 3000
Burnie: phone 6432 2543
Updated: 13/07/2023
Provided by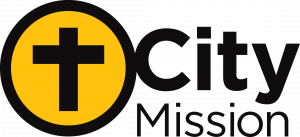 Launceston
48 Frederick Street, Launceston TAS, Australia
Burnie
57 Mount Street, Burnie TAS, Australia