Mission 2 A Future
HOW DOES IT WORK?
The M2aF facilitator meets with participants weekly or fortnightly to help identify personal, work or education goals and develop a transition plan. One on one meetings are conducted to ensure each person's needs and circumstances can be understood.
HOW CAN M2AF HELP YOU?
– Help you identify your personal goals
– Provide information on education and training opportunities
– Assist in gaining paid employment
– Help develop literacy and numeracy skills (reading, writing, maths, budgeting)
– Provide access to networks and groups to meet people that share similar interests
– Development of your resume and work ready skills
– Provide access to industry representatives
– Develop a personalised transition plan
– Assistance with enrolment in further education and training
– Personal and social skills development
– Access to a range of City Mission Services
– Access to accommodation and housing
– Work experience and/or volunteering
– A consistent Mentor to support goal attainment during the program
– Overcome barriers and challenges
Email us on m2af@citymission.org.au for more information
Who this service is for
M2aF is open to all City Mission service users in the north and north west of Tasmania as well as referrals from job providers.
Opening Hours
Get in touch for more information
Accessibility Support
Ramp access
How this service is delivered
Face-to-face

Participants meet with our facilitator regularly
Mission 2 a Future
Download Brochure
Updated: 18/08/2022
Provided by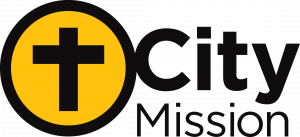 Burnie
Baptist Church, Mount Street, Burnie TAS, Australia
Launceston
37 Frederick Street, Launceston TAS, Australia