Orana House Services
Orana House provides crisis and long-term accommodation for males aged 21 years and over. Orana House also provides beds for Sobering up and Place of Safety for males and females. This facility is located in Newnham, Tasmania and is directly on the main bus route with a stop outside the main gate.
AVAILABLE SERVICES
CRISIS ACCOMMODATION
Crisis accommodation for men is comprised of 4 rooms in the main building available for up to 6 weeks on average. There is another room that is available on an emergency night by night basis. Meals, laundry and ensuite bathrooms are included.
A 3 bedroom unit is available for dads with children or couples with children for up to 6 weeks on average. It is completely fenced off and separate from the rest of the property and also includes meals and has its own bathroom and laundry.
LONG TERM ACCOMMODATION
7 rooms are available in the main building for fully supported long term accommodation. Each room has its own bathroom. Common areas include a lounge, a games area with pool table, a quiet reading room and a laundry with pay-as-you-use dryers or outside clotheslines.
At the front of the property are 4 independent living units. Each is a separate single bedroom unit that is self-contained with cooking, laundry and bathroom facilities.
SOBERING UP AND PLACE OF SAFETY
Orana House cares for persons found intoxicated by alcohol, drugs (illicit or prescribed) or a combination of both until they are sober. This service is non-medical in nature. Staff regularly check on and support the individual during this period and provide counsel, further support and the possibility of referral once the sobering up is complete. If any physical or mental health complications occur while the client is sobering up, immediate medical or other appropriate support is contacted.
Referrals for sobering up may be made by anyone including self-referral, although Orana House does not have the capacity to provide transport either before or after the episode of support.
Orana House provides support for anyone found by Police affected by the consumption of alcohol, drugs (illicit or prescribed) or a combination of both and likely to cause harm to themselves, harm to another person or are incapable of protecting themselves from physical harm. It is an alternative to being taken into custody.
Referral is directly from Police.
Who this service is for
Homeless adult males aged 21 and above as well as couples with children or males with children.
How this service is delivered
Face-to-face

Visit us to find out more

Call or visit us online

Call us or see our website for more information.
Updated: 03/08/2021
Provided by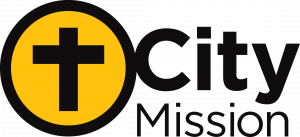 Launceston
156 George Town Road, Newnham TAS, Australia