Missiondale
Missiondale is Tasmania's largest residential rehabilitation service, offering support for those wanting to make positive changes concerning their existing substance use.
Trained staff in the program include pyschologists, support and case workers and a nurse, as well as referral to a range of external support options to help people in all areas of life: - Physical, Emotional, Social, Intellectual, Financial and Spiritual.
As a resident you are provided with a safe environment to explore the possibilities for your future. You will be given support by staff and your peers to do this.
Missiondale is a place where you will be helped to make positive decisions about your future. We want you to embrace a process of personal exploration and lasting recovery.
The program runs through a number of stages. People have the option to continue for as long as they feel necessary to gain the skills and knowledge they need to succeed.
In the early stages, the emphasis is on digging down deep. You will be asked to review things in your life that you may not have considered before - choices, behaviours and attitudes which influence how you see yourself today. As you progress through the stages, more challenges, as well as the tools and support to conquer them, are placed in front of you.
For more information visit our website.
Who this service is for
People over the age of 18 years of age who want to overcome life controlling substance use.
How Do I Apply?
Call Missiondale's office and a staff person will go through an initial application with you. As beds become available, you will be asked to complete a further, final assessment and an entry date will be finalised.
Cost
There is an entry fee of $100. Contact Missiondale for current board and lodging fees. Rent is payable in advance. Medications, phone calls, and personal items are additional expenses, payable by you.
How this service is delivered
Call or visit us online

Call Missiondale's office and a staff person will go through an initial application with you.
Updated: 25/11/2020
Provided by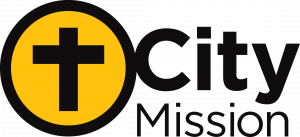 Launceston
75 Leighlands Rd, Evandale TAS, Australia