Missiondale
The Missiondale Therapeutic Community (TC) is a 34 bed residential facility located on a 25-acre peaceful rural property in Evandale, Tasmania. The program is made up of six different stages, taking up to 6 months to complete. Residents of all stages live together in shared accommodation (lounges, kitchens, bathrooms – but you will have your own bedroom) to support each other through the program.
The "community as method" approach at Missiondale supports the Community Values which are honesty, self-reliance, responsible concern, work ethic and learning.
You are not able to have visitors within the first two weeks of your program, and you will have limited phone calls. This allows you to settle into the program with as few external distractions as possible. Exceptions can be made for contact with children.
You can only bring what you can easily carry yourself. There is a two bag limit. A list of what to bring will be provided following your assessment. Personal shopping is available once a fortnight in the first 3 stages of the program.
After the initial 3 stages, you are eligible to apply for off property day leave. This leave progresses based on your program stage and includes weekend leave once you move to the final stage.
ABOUT THE PROGRAM
APPLICATION PROCESS
You can contact Missiondale to complete an Intake Application. The following working day you will be phoned to complete a Comprehensive Assessment. Your assessment will then be reviewed by the Intake Team. Any barriers to entry will be checked by the Intake Team, and they will request any further information or documentation if required. If there are no barriers to entry, you will be referred to either medical detox in Hobart or Serenity House as you are required to be detoxed prior to coming into Missiondale.
WHAT DOES THE MISSIONDALE PROGRAM INCLUDE?
Medical support through Longford Surgery – you will see a GP shortly after you arrive, who will prepare a Care Plan with you
Case management – your Case Manager will help you set some achievable goals during your program
Exercise and recreation – there is a fully equipped gym
Art and music rooms – there are opportunities for you to explore some creative therapy
Individual counselling – you have the option to have weekly or fortnightly sessions with one of our psychologists during your program
Group Therapy – including Relapse Prevention, Harm Minimisation, CBT and SMART groups
Smoking is not allowed.
Who this service is for
Individuals aged 18 years or over
Alcohol and drug free prior to admission, at medical detox in Hobart or at Serenity House. This pathway will be discussed and confirmed with you following your Comprehensive Assessment.
You need to be physically able and willing to participate in all TC groups, work therapy and program activities
You are required to bring current medications for the first few days, then new scripts and medications will be issued via the Longford Surgery and Perth Pharmacy.
Access to external appointments during your stay is limited and is assessed on an individual basis
Cost
There is an entry fee of $100. Contact Missiondale for current board and lodging fees. Rent is payable in advance. Medications, phone calls, and personal items are additional expenses, payable by you.
How this service is delivered
Call or visit us online

Call Missiondale's office and a staff person will go through an initial application with you.
Updated: 28/07/2021
Provided by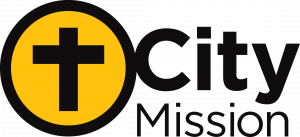 Launceston
75 Leighlands Rd, Evandale TAS, Australia