The Cottage by genU – day options for older adults
Nestled in New Norfolk, 40 minutes from Hobart, The Cottage is a homey weatherboard set amid lush lawns with established trees, a rose bed and gardens where participants grow veggies and fruit for themselves and the local community. The space feels safe and inviting and participants can enjoy a range of activities. Support is:
High-quality
Person-centred
Delivered in small group settings or one-on-one.
How you spend your day is totally up to you, whether it's a trip to the men's shed, a swim or a visit with a friend or family. If there's something you like to do, just let us know and we'll do our best to tee something up.
If you're aged 50+ and you'd like to spend your day your way, get in touch to tour The Cottage.
Who this service is for
People over 50 living with a disability.
How this service is delivered
Call or visit us online

Contact us or see our website for more information
Updated: 20/07/2023
Provided by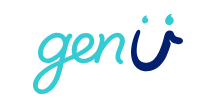 New Norfolk
47 George Street, New Norfolk TAS, Australia