genU at The Zone – day options for young adults
What's so special about The Zone?
Other programs can be very structured: Bowling every Tuesday at nine, then art in the afternoon. Cooking first up Wednesday, then a movie…
At The Zone, how you spend your time is up to you.
You'll find:
Small groups
Warm, bright, welcoming spaces to work, play or just kick back
Wii, PlayStation, TVs, computers
Foosball and air hockey
A sensory room
People your own age
Flexible times to suit your schedule
Personalised programs based on your goals – or just time out to chill
Friendly, experienced staff.
If you're aged between 14 to 28 and would like to spend your day your way, contact us to arrange a tour of the The Zone. We offer support 9am-3pm weekdays, or as required. We an also prepare you a timetable if required.
You decide what you'd like to do, and we help you make it happen.
Who this service is for
Young adults aged 14 to 28 with an NDIS plan.
How this service is delivered
Call or visit us online

Contact us to find out more
Updated: 20/07/2023
Provided by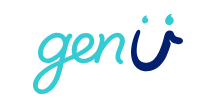 Warrane
7 Acorn Drive, Warrane TAS, Australia