Housing support by genU
Shared housing
Comfortable and convenient, a group home is an affordable way to enjoy the independence you want with the company of housemates and the support you need.
Our homes cater for people of any age with a range of disabilities and support needs.
Support can vary from a few hours a day, to 24-hour support.
Once you know where to look, you'll find our houses and units in suburban streets. Each one looks just the same as the other homes in the neighbourhood.
But, for your comfort and support, we make sure our homes meet residents' accessibility requirements, and we can help you fit them with the assistive technologies and equipment you need. Close to transport, shops and community facilities, you can enjoy an active life in your community.
Independent living units
For those who prefer their own space, an independent living unit in an ordinary suburban community can be a great choice.
We can accommodate you, whatever your age and ability. We can provide support for just a few hours each day or round the clock, depending on your needs.
Each home is accessible and includes assistive technologies and equipment to make your life easier and more comfortable.
So you can fully participate in your community, our units can be found close to transport, shops and other facilities.
Who this service is for
NDIS participants
How this service is delivered
Face-to-face

Visit us in Hobart or Launceston to find out more.

Call or visit us online

Contact us or see our website where current vacancies are listed.
Updated: 20/07/2023
Provided by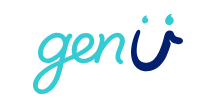 Derwent Park
26 Lampton Avenue, Derwent Park TAS, Australia
Launceston
11 High Street, East Launceston TAS, Australia