Mosaic – Supported Independent Living
As a very proud provider of Supported Independent Living, we aim to provide options that best suit each individual's needs, desires and goals. Mosaic is continuously looking to develop new models of Supported Independent Living that provide the flexibility to respond to your requests for support, whilst encouraging clients to be living the life they want to live in the way they wish to do it.
Who this service is for
Employees work alongside clients to provide supports, assist with skill development, and promote community inclusion and participation.
Mosaic clients are supported to maintain current relationships and to continue to build new connections.
We encourage clients to be living the life they want to live in the way they wish to do it.
Cost
Our friendly intake team are available to help you through this process, please have your NDIS plan ready – 6244 9444.
Opening Hours
Our office hours are 8:30am – 5:00pm Monday – Friday if you'd like to come in and say hello!
Our Supported Independent Living services offer 24-hour support to clients.
How this service is delivered
Face-to-face

Mosaic Support Services is a very proud provider of a range of Supported Independent Living options throughout Tasmania. Contact us for more information.
You can visit one of our offices (Hobart or Launceston) to find out more

Call or visit us online

Feel free to contact our friendly Intake team on 6244 9444 or visit our website!

We'll come to you (outreach)

We are more than happy to arrange a visit, please call our friendly intake team on 6244 9444.
Updated: 03/05/2023
Provided by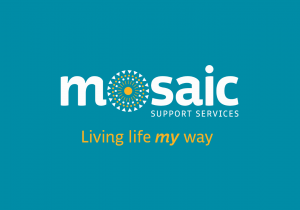 Hobart
99 Bathurst Street, Hobart TAS, Australia
North
3 Archer Street, Rocherlea TAS, Australia