Community Access
Mosaic's Community Access provides a strong focus on empowering clients to have a presence within the community, offering a wide range of skill development programs and activities across mediums such as Multimedia, Recreation, and Life Skills, also facilitating seasonal camps, vacation care, and after school activities. View the full range of Community Access programs on our website! https://mosaictas.org.au/communityaccess
Who this service is for
Community Access programs are available to anyone over the age of 5.
Cost
We encourage you to reach out to our friendly intake team to discuss options, it is helpful for you to have your NDIS plan ready when you speak with us.
Opening Hours
Our main offices are open 8.30am-5pm Monday to Friday for any queries, program days and times can differ.
How this service is delivered
Face-to-face

Mosaic provide a wide range of program across southern Tasmania, whilst also offering a number of programa in the north / north west of Tasmania.

Call or visit us online

Our office hours are 8:30am - 5:00pm Monday - Friday if you'd like to come in and say hello, otherwise our contact details and inquiry form are below!

We'll come to you (outreach)

Mosaic are more than happy to arrange a visit, just give us a call on 6244 9444!
Updated: 26/07/2021
Provided by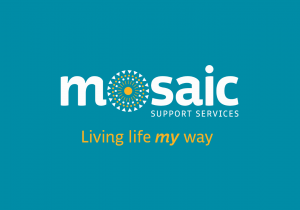 Hobart
99 Bathurst Street, Hobart TAS, Australia
Rocherlea
3 Archer Street, Rocherlea TAS, Australia