Respite Options
At Respite Options, we provide fun, flexibility, excitement, variety, challenges, and opportunities for all.
Our comfortable, welcoming venues provide an ideal, home-away-from-home base, from which our clients can engage in a wide range of exciting experiences within our communities.
We offer opportunities to discover and maintain friendships, share interests or develop new ones in an enjoyable, supportive and safe environment.
Whether it is socialising with your friends, checking out a new exciting activity, or just kicking back and relaxing; we have something for you.
Have a chat with our friendly Intake team and tell us what respite means for you. We offer flexible arrangements and will work with you to ensure our support meets your needs.
Who this service is for
Contact our friendly Intake team on 6244 9444 to discuss options suitable for you / your family.
Cost
Our Intake Team are able to assist you with all inquiries, please have your NDIS Plan ready.
Opening Hours
Respite Options is available most days of the year for both planned and emergency accommodation.
How this service is delivered
Face-to-face

Mosaic offer Respite Options in both northern and southern Tasmania, contact us for more information.

Call or visit us online

Contact us on 6244 9444 to discuss the best options for you and your family.
Updated: 07/07/2022
Provided by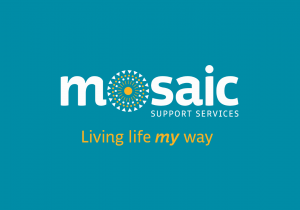 Hobart
99 Bathurst Street, Hobart TAS, Australia
North
3 Archer Street, Rocherlea TAS, Australia