Disability Support Services by Mosaic
Our Services
Supported Independent Living: As a very proud provider of Supported Independent Living, we aim to provide options that best suit each individual's needs, desires and goals. Mosaic is continuously looking to develop new models of Supported Independent Living that provides the flexibility to respond to your requests for support, whilst encouraging clients to be living the life they want to live in the way they wish to do it.
Community Access: Community Access provides a strong focus on empowering clients to have a presence within the community, offering a wide range of skill development programs and activities across mediums such as Multimedia, Recreation, and Life Skills, also facilitating seasonal camps, vacation care, and after school activities.
Respite Options: Traditionally referred to as a brief period of rest, our Respite OPtions services provide the opportunity for families and carers to recharge, whilst also offering opportunities for individuals accessing Respite OPtions to meet new friends, reach goals, and challenge expectations. Respite Options offers a safe and friendly environment with tailored support arrangements across planned, periodic, or short notice and emergency responses.
Who this service is for
Mosaic offer a wide range of programs and services catering to all ages. Contact our friendly intake team to discuss the best option for you and your family – 6244 9444.
Cost
Our intake team can guide you through the costing process, please have your NDIS Plan ready and call 6244 9444 to discuss options.
Opening Hours
Our office hours are 8:30am – 5:00pm Monday – Friday if you'd like to come in and say hello!
How this service is delivered
Face-to-face

We run our programs at lots of locations across both the south and north / north-west regions of Tasmania, contact us for details.
Updated: 13/07/2023
Provided by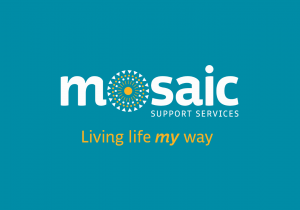 Hobart
99 Bathurst Street, Hobart TAS, Australia