Safe Space – Night Program (South)
Safe Space Night Program (South) is a place to shelter overnight, rest and connect to support such as mental health services, drug and alcohol services, doctors and more permanent housing solutions.
The Safe Night Space:
• Is located at the former Congregational Church at 47 Davey St, Hobart.
• Is a place to sleep overnight (6pm – 8am) for people experiencing homelessness
• Supplies all beds and bedding
• Provides meals
• Provides clothes washing services through Orange Sky Laundry (roughly once a week)
• Is for both males and females; and has some capacity to accommodate families. Up to 20 people per night
• Is staffed by two support workers on site each night
• Connects clients to Housing Connect and other services as required
• Usually on a night-by-night basis but can negotiate an extended stay if a person is discharged from hospital into homelessness to allow for some recovery process.
The Safe Space program is also available in Launceston and Burnie and is run by Launceston City Mission and The Salvation Army. Access to all Safe Space services are through Housing Connect.
Who this service is for
People who are sleeping on the streets of Hobart, up to 20 people per night.
Referrals made
• Via Housing Connect – call 1800 800 588
Opening Hours
8pm – 7am every night
Accessibility Support
Ramp access
How this service is delivered
Face-to-face

The Safe Space Night Program (South) is located at 47 Davey St, Hobart.

Referrals can be made through Colony 47 Housing Connect Front Door - Level 3, 181 Collins St, Hobart.

Call or visit us online

Referrals made via Housing Connect
Phone (FREE Call) - 1800 800 588
Updated: 15/06/2022
Provided by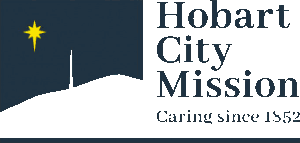 Hobart
47 Davey St, Hobart TAS 7000, Australia