Supported Employment
Work that builds skills and confidence.
We are an equal opportunity employer; we value diversity, life experience, motivation, a positive attitude and a sense of creativity.
If your personal values are a good fit with our values then you will easily meet our most important requirement, creating and providing the best products and services possible.
A path to independence.
At Oakdale, we focus on the person. We have provided meaningful work for Tasmanians for over sixty years. We believe that everyone has potential and should have the opportunity to learn, work and contribute to their community.
How this service is delivered
Call or visit us online

See our website or contact us for further information.
Updated: 30/11/2021
Provided by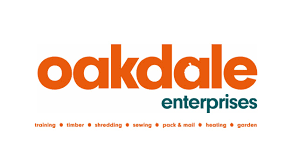 Hobart
6B Lampton Avenue, Derwent Park TAS, Australia