Supported Accommodation – Mountain View
Mountain View provides supported housing for people who have been experiencing homelessness.
There are 32 units at the program and four dedicated support staff to help nurture a strong sense of community, provide support, and assist residents to work on their goals.
What's included:
Bedsit unit
Fully-furnished room
x3 meals supplied per day
A supportive community of staff to help work on your goals.
Mountain View units are available to people who are on the Housing Tasmania priority wait list, and offers long-term housing options for people experiencing, or at risk of homelessness.
The benefits to residents, and the community include:
Providing a way out of long-term homelessness
A safe and supported environment for people to live and work on their goals.
A supportive community environment and connection with other residents, support workers and community organisations
Independence and confidence gained through attaining new skills
Mountain view is provided by Hobart City Mission.
Who this service is for
People who are on the Housing Tasmania priority waitlist
Cost
Rent costs are calculated on a case-by-case basis
Accessibility Support
Ramp access, parking
How this service is delivered
Face-to-face

This service is a live-in program.
You can visit our Hobart office to find out more.

Call or visit us online

For more information call us on 6215 4200 or visit our website.
Updated: 15/06/2023
Provided by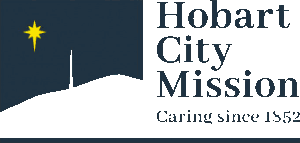 Hobart
50 Barrack Street, Hobart TAS, Australia