It Takes a Village Multicultural Play 2 Learn
The 'It Takes a Village' multicultural Play 2 Learn helps newly arrived Migrant families with children 0 to 5 to transition into the Australian education system and provides support to parents and families.
We run weekly sessions for children under five years to help them learn to play, socialise and establish routine in their lives.
The sessions consider culture and language, and make sure all children and parents feel welcome. Bilingual early childhood educators offer parents advice, referrals to community services and connect them with other families.
Snacks are provided at the playgroups to promote healthy eating habits.
Who this service is for
Migrant families with children 0 to 5, in their first 5 years living in Australia.
(eligibility to this program is dependant on Visa type)
Opening Hours
Fridays during school terms 10:00am – 12:00pm.
How this service is delivered
Face-to-face

The Play scheme runs out of Glenorchy Primary School, Glenorchy and Playgroup Tasmania, Invermay.

Call or visit us online

Contact us for more information.
Updated: 02/03/2022
Provided by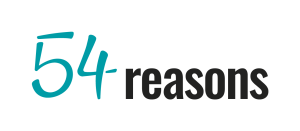 Glenorchy
Glenorchy Primary School, Kensington Street, Glenorchy TAS
Invermay
35 Holbrook Street, Invermay TAS, Australia