Inside Out 4 Kids
INSIDE OUT 4 KIDS (IO4K) offers early intervention wellbeing programs. These programs are an initiative of Launceston City Mission and are conducted in local schools with the aim of assisting children to develop healthy coping strategies to manage change. All IO4K programs are delivered by trained facilitators in safe, confidential, and supportive environments.
The programs we offer are:
– CHANGE, GRIEF AND LOSS: This is a small group education program providing an opportunity to improve understanding of change, grief and loss.
– EMOTIONAL LITERACY – EARLY CHILDHOOD AND PRIMARY: This is offered in two stages – kinder/prep and 3/4 age groups. Working with class groups, experienced facilitators enhance children's understanding of emotions and physiological responses, which helps with self-expression.
– UNDERSTANDING WORRY: This is a psychoeducation program designed to support young people aged 7-12 who experience patterns of anxiety which may be impacting on their activities of daily living. Understanding Worry aims to improve awareness of the connection between the brain, thought processes and emotions.
Inside Out 4 Kids has been facilitating our flagship program 'Change, Grief and Loss' since 2017 after more than a decade of providing grief support to children in our community. It was at this point that Launceston City Mission customised a program for Tasmanian school students to support them in moving towards healing when working through significant change, for example, family breakdown, or the death of someone close to them.
The Program takes place over a structured seven-week period filled with small group learning opportunities with a trained facilitator. In this safe environment, participants are encouraged to talk and listen, as well as take part in games and activities, to develop strategies they can use to process their loss or change.
Who this service is for
Children and their families in need of support relating to change, grief, loss and/or anxiety.
Training and professional development is offered to Teachers, Social Workers, School Health Nurses, Chaplains, Youth Development Officers, Family Support Workers, and others who work with children and families.
Cost
Program – free
Training – low cost or free
Opening Hours
Regular office hours are 9am to 2.30pm Monday to Friday .
How this service is delivered
Face-to-face

Programs are held regularly. Please call or email the IO4K team for more information-
North: (03) 6335 3021 or email insideout4kids@citymission.org.au
North West: (03) 6432 2543 or email nwinfo@insideout4kids.org.au

Call or visit us online

Follow IO4K on Facebook for lots of helpful ideas and tips to support children.

We'll come to you (outreach)

City Mission conducts this program in local schools with small groups.

Please contact us to arrange participation in one of our programs.
Updated: 18/08/2022
Provided by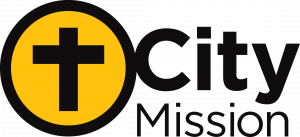 Launceston
48 Frederick Street, Launceston TAS, Australia
Burnie
57 Mount Street, Burnie TAS, Australia