Helping Young Families Program
The Helping Young Families (HYF) program is a collaborative project between YFCC and CatholicCare under the Communities for Children (CfC) program.
YFCC's HYF program provides case management support to families with children 12 years and under (including through pregnancy) residing in the Burnie region. HYF utilise a person centred approach in all areas of a family's life.
HYF also have capacity to provide evidence based parenting programs to the wider Burnie community.
Who this service is for
Families with children 12 years of age and under (including pregnancy) residing in the Burnie region.
How this service is delivered
Call or visit us online

Contact us or visit our website for more information.
Updated: 20/10/2023
Provided by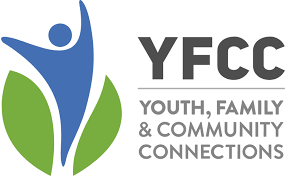 Burnie
129 Wilson Street, Burnie TAS, Australia