TasRec Program
TasRec creates and provides links to a diverse range of community-based recreational and social activities, events, and opportunities for skill building and creative expression, all with a focus on enjoyment and wellbeing. The TasRec philosophy is all about inclusion, building connections, increasing confidence and self-esteem, and having fun!
We run four x 11 week programs throughout the year with some activities continuing all year round while others change with the seasons, providing a broad range of ongoing favourites and fresh opportunities throughout the year. All our programs and activities are open to anyone with a lived experience of mental ill-health.
Who this service is for
This program is available for adults who:
• Have a diagnosed mental illness; and
• Wish to engage in recreational and/or skill building activities.
Referral Process:
Referrals can be submitted by you, your medical practitioner or support person.
Where referrals are received, individuals will be invited to:
• Talk to the TasRec Worker to assess eligibility and capacity; and
• Discuss your personal needs and what you would like from the program.
Phone: 03 6228 3344 | referrals@richmondtas.com.au
Cost
TasRec activities are popular so bookings are essential! Most activities are fully funded however some may require a small entrance or participation fee – details about any costs are included on the program calendar.
How this service is delivered
Face-to-face

TasRec operates in the North, North-West and South of Tasmania;

• Activities operate in central hubs in each region, with other activities occurring in the community.

For some activities, transport is available.

Call or visit us online

Toll Free: 1800 TASREC

Phone: 03 6228 3344 | referrals@richmondtas.com.au
Updated: 13/07/2023
Provided by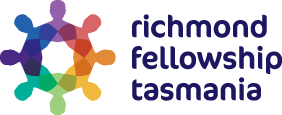 Launceston
Launceston TAS, Australia
Ulverstone
Ulverstone TAS, Australia