Mental Health Nurse Program
Our mental health nurses negotiate goals with people individually. Some people are stepping up from routine GP care, others are stepping down from a Tasmanian Health Service back to GP care.
After a comprehensive assessment to establish the level and type of engagement required, the mental health nurse program begins, and progress is reviewed together in three months.
Services a Mental Health Nurse may provide include:
Mental health assessment to support the right level of service at the right time
Mental health monitoring during transitions
Risk and relapse prevention and management
Psycho-education about mental health symptoms, strategies and medication
Integrating physical health care to support mental wellbeing
Education and motivational interviewing regarding co-occurring substance use
Recovery based interventions such as cognitive behavioural therapy or mindfulness
Support to explore self-management resources, programs and online resources
Collaboration with other health and service providers to support outcomes
Who this service is for
The program is designed for adults over 18 years of age
With severe and complex mental illness
Who live in the central midlands, east coast and southern regions of Tasmania
Who consent and would benefit from support from a Mental Health Nurse
And are referred via their GPs mental health care plan or psychiatrist
Referrals:
GP and Psychiatrists are welcome to discuss a potential referral.
Please email referrals to: referrals@richmondtas.com.au
Cost
The service is free of charge and does not stop people from using other metal health supports via Medicare, NDIS or private insurance.
How this service is delivered
Face-to-face

Head Office: 76 Goulburn Street, Hobart, 9 am – 5 pm, Monday – Friday

Call or visit us online

Call: 03 6228 3344 or visit: https://rft.org.au/

We'll come to you (outreach)

Mental health nurses work with people who live in the central midlands, east coast and southern regions of Tasmania and will come to your home, our office, or another community venue of their choice.
Richmond Fellowship Tasmania – Mental Health Nurse Program
Download Brochure
Updated: 13/07/2023
Provided by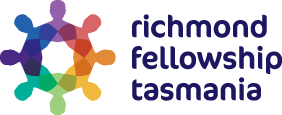 Central Midlands, East Coast and Southern Regions of Tasmania
76 Goulburn Street, Hobart TAS 7000, Australia