Save 000 for Saving Lives
A significant number of Triple Zero (000) calls requesting an ambulance response are not real emergencies and do not require immediate medical assistance.
Please … save 000 for saving lives and only call an ambulance if it's a medical emergency.
Paramedics are well trained to do the job the community expects of them – providing emergency treatment and safe transport to patients who require urgent medical care.
If there is a genuine chance of a medical emergency don't hesitate to dial triple zero (000) and ask for Ambulance.
Some situations however do not end up as serious as they first appear, so please use common sense and call triple zero (000) only if you believe you might require emergency medical treatment.
If it isn't a medical emergency, think about an alternative – such as seeking medical treatment through your local GP or community health centre.
Calling ambulances to a trivial situation could divert or delay us from responding to a real emergency like a cardiac arrest … and even a few minutes delay might cost someone their life.
Medical emergencies include shortness or difficulty breathing, loss of consciousness, chest pain, broken bone(s), head injury, suspected heart attack or stroke, excessive blood loss, a serious fall or a significant motor vehicle crash.
There are several alternatives to calling an ambulance including:
– Use your smartphone to access tasafterhours.com and a web app will instantly put medical help at your fingertips.
– Call Healthdirect on 1800 022 222 (free 24hr Health Advice Line staffed by Registered Nurses to provide expert health advice)
– Call your local GP, pharmacist or after-hours medical centre listed in the phone book or use the Tas After Hours website or app to be guided to the best options for after hours medical care.
Updated: 19/10/2021
Provided by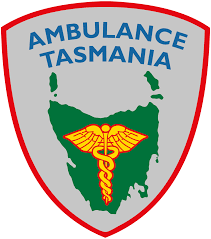 Tas After Hours & Health Direct