Neighbourhood House
** COVID-19 Update ** The Team at Okines Community House would like to inform our community that we are still providing the following services during the Corona Outbreak restrictions:-
Mental Health Referral & Information
NILS (No Interest Loans)
Eating with Friends - Take away only
Loaves & Fishes Program (free food parcels of cooked meals, fruit & veg to eligible participants)
Daily Contact by Phone to isolated community members
Information & Referrals to services
We provide a safe and friendly environment for the whole community to meet, share information and resources and build community.
Who this service is for
Servicing the Southern Beaches Community including Lewisham, Forcett, Carlton, Dodges Ferry and Primrose Sands
Opening Hours
Our office is open 9am to 3pm on Monday and Friday,
9am to 4pm on Tuesday, Wednesday and Thursday.
Our garden coordinators are on site Monday, Wednesday and Friday 9am to 3pm,
The Food Co-op is open Tuesdays 2pm to 5pm and Sundays 9:30am to 12pm
Accessibility Support
Yes
How this service is delivered
Call or visit us online

Contact us or see our website or facebook page to see what's happening at the house.
Updated: 30/04/2020
Provided by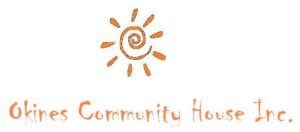 Dodges Ferry
510 Old Forcett Road, Dodges Ferry TAS, Australia