Eating with Friends – Dodges Ferry
Okines Community House runs Eating with Friends on the last Friday of the month at 12:00.
Eating With Friends is a Tasmania wide social eating program. EWF is about bringing older people together for a nutritious meal and making new friends. It is about reducing social isolation, improving well being and building community capacity. It is about working with communities and volunteer groups to organise and run regular group meals.
Individual groups do not receive funding, operating on a cost-recovery basis, and driven by volunteers and community partnerships.
Who this service is for
Older people.
Opening Hours
The last Friday of the month at 12:00.
How this service is delivered
Face-to-face

Visit our house to join us

Call or visit us online

(03) 6265 7016
Updated: 13/07/2023
Provided by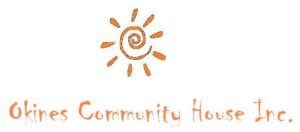 Dodges Ferry
Okines Community House, 540 Old Forcett Road, Dodges Ferry TAS, Australia