Morton's Place and Safe Space Launceston
Morton's place offers a safe, friendly, warm and inviting place for anyone who is in need of food and friendship. operating weekdays from 8am, guests over the age of 16 years can enjoy a low cost (or in some cases, free) breakfast and lunch.
Breakfast is from 8am until 10am (cereal, toast, hot meal and drinks) and lunch is available at 11.30am to 12.45pm
Morton's Place also has laundry and shower facilities which are available from 8am to 12.30pm.
This service supports some of the most socially isolated and disadvantaged people within our community. It offers free meals as well as support via the organisations chaplains and client support and referrals.
The service also hosts our Safe Space rough sleepers 24 hours support service, providing day support and overnight accommodation 24/7.
Safe Space requires referral from the Housing Connect front door service, call 1800 800 588.
Who this service is for
Members of the public
Cost
Breakfast is a gold coin donation. (free for Safe space clients)
Lunch is $5.00, mains and desert (a free soup option also available)
Opening Hours
Morton's Place: Monday – Friday 8:00am – 1pm
Safe Space: 24/7
Accessibility Support
Disability-accessible amenities available
How this service is delivered
Face-to-face

Visit our centre to access this service

Call or visit us online

Safe Space accommodation support service number is 6335 3099.
Updated: 25/08/2022
Provided by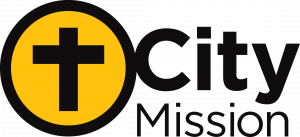 Launceston
46 Frederick Street, Launceston TAS, Australia