Let's Get Together
Let's Get Together is a diversity education program developed by A Fairer World for Tasmanian schools. It is designed for schools wanting to partner with their students and the wider community to create a more respectful school environment.
The program addresses discrimination by building 'diversity competence' – the knowledge, skills and values that foster empathy and a desire to create positive change.
Changing behaviours for a respectful school community does not happen overnight. What's different about Let's Get Together is that teachers are supported on the journey by skilled local educators and connected to local support agencies: the program is written specifically for Tasmanian schools and the support is available locally.
Who this service is for
Schools
Opening Hours
Monday to Friday, 9:30am to 5:00pm
Accessibility Support
Parking, access ramp
How this service is delivered
Call or visit us online

Call us or see our website for more information
Updated: 10/06/2021
Provided by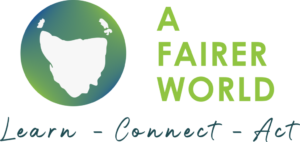 Hobart
4 Battery Square, Battery Point TAS, Australia