Hobart Human Library
The Hobart Human Library uses the art of storytelling to break down barriers and build empathy. It provides a safe space for 'readers' to speak informally with a human 'book'.
The 'books' are Tasmanians who have experienced stereotyping, prejudice or discrimination and trained with us as community educators. Their personal experience of bias may be because of their culture, religion, gender, sexual orientation, appearance, mental health, or a disability.
Who this service is for
Schools and workplaces,
Also people who have experienced discrimination can become a human 'book' and undertake training to tell their story in workshops that raise awareness of the effects of discrimination.
Opening Hours
Monday – Friday, 9:30am to 5:00pm
Accessibility Support
Parking, ramp access
How this service is delivered
Call or visit us online

Call us or visit our website for more information.

We'll come to you (outreach)

We provide this program at various locations around Hobart, call us for details.
Updated: 17/01/2023
Provided by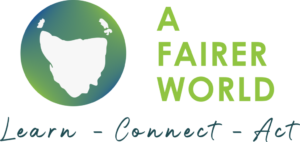 Hobart
4 Battery Square, Battery Point TAS, Australia