Free legal information evenings
Do you have a legal issue and need information?
We offer free, weekly legal information evenings at our Hobart office. Come along to meet with a lawyer and discuss your legal issue or question.
During our free evening sessions, you will have the chance to meet one-on-one or by phone with a lawyer to discuss your legal issue.
The lawyer may offer you legal information or referrals, depending on your situation.
Your discussion is private and confidential and the session is provided free of charge.
Who this service is for
Our free legal information sessions are available to anyone living in southern Tasmania.
Opening Hours
Legal information evenings
Every Wednesday evening
After hours by appointment only.
Accessibility Support
Level access
Wheelchair-friendly toilet facility.
How this service is delivered
Call or visit us online

Not sure where to start? Call us on 03 6223 2500
Updated: 19/04/2023
Provided by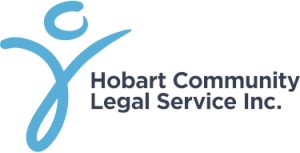 Free Legal Information Evenings
Hobart Community Legal Service, 166 Macquarie Street, Hobart TAS, Australia