Geeveston Community Centre
The Geeveston Community Centre, known locally as GeCo, is Australia's southernmost community house. An active member of Neighbourhood Houses Tasmania, GeCo was established in 1986 to help mitigate the social impacts of the decline of the local primary industries.
GeCo takes a strength-based approach to community development. GeCo helps build community capacity by informing people about opportunities available to them, by consulting and involving the local community in program and service development, by empowering people through skill development and education and by partnering with other local organisations and service providers to provider maximum community benefit.
The centre runs literacy programs, computer courses, youth outreach programs, a community garden (to encourage sound food choices), a soup kitchen, an emergency food bank, car driving lessons, cooking classes, budgeting assistance, the Huon Valley Domestic Violence Service and a Community Shed.
GeCo provides space for local groups such as Phoenix Art Group, Stitch and Giggle, Mens Table and much more.
GeCo works closely with other local organisations such as wayraparattee, Geeveston Primary School, Geeveston Business Group and the Bendigo Community Bank.
See our website for full details, or our other program listings on findhelptas.
Who this service is for
Anyone in the local community
Opening Hours
Monday to Thursday 8:30am – 4pm
Friday 8:30am – 3pm
Accessibility Support
Fully Accessible for wheelchairs
How this service is delivered
Face-to-face

Come and visit us to join in or learn more

Call or visit us online

See our website or facebook page for more info
Updated: 08/11/2023
Provided by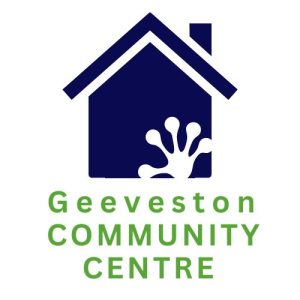 Geeveston
9b School Road, Geeveston TAS, Australia