Preparing for Emergencies
If you want to prepare for disasters, have experienced a disaster or are recovering from a disaster, Red Cross has a host of useful emergency management resources that can help.
We have wide range of information on preparing for disasters, responding to disasters, recovering from disasters, and other useful links.
You can download resources from our website, or email us to order printed copies.
They include:
- Climate-ready communities,
- preparedenss for older people
- RediPlan in Auslan
- Preparedness for people who have just moved
- prepardensess for people with a chronic illness or physical disability
- psychological first aid
- coping with a major personal crisis
- cleaning up after an emergency
- looking after yourself and your family
and lots more.
Who this service is for
Resources are available for parents, teachers, agencies and communities.
How this service is delivered
Call or visit us online

See our website for the full range of resources.
You can also email us on TAS_EMERGENCY_SERVICES@redcross.org.au
Updated: 25/11/2020
Provided by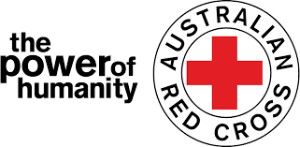 Statewide online resource