Assitive Technology Assistance
Independent Living Centre Tasmania [ILCT] is a charitable non-profit community organisation that provides advice and information about assistive technology.
Assistive technology is a term for any device, system or design, whether acquired commercially or off the shelf, modified or customised, that allows an individual to perform a task that they would otherwise be unable to do, or increase the ease and safety with which a task can be performed.
Assistive technology includes equipment, techniques, software, etc that allow a task to be performed. A car or a pen can be assistive technology. This is of course very broad so we concentrate on items that are not in general everyday use. This is still a very broad category and it is important to make sure that the information you receive about products is the most suitable for your needs.
ILCT tailors information to suit individual needs and circumstances.
We employ allied health professionals including occupational therapists, a physiotherapist and a speech pathologist. Our service delivery includes individual consultations, telephone, and email consultations, education and mobile outreach visits to all parts of Tasmania including the Bass Strait Islands.
Opening Hours
Reception is open Monday to Friday, 9.00am to 4.30pm (except public holidays).
Appointments are required to view the display in Launceston and Hobart.
Please call to make an appointment.
How this service is delivered
Face-to-face

Call into our information centre to view more than 1,500 items of equipment or have a personal consultation with an occupational therapist (appointments are required on nominated days in Hobart and Launceston offices).

Pre-arranged groups can visit the information centres.

Call or visit us online

You can also phone or email us for information.

We'll come to you (outreach)

Staff can come to you for education about products, specific conditions or equipment tailored to specific requirements. Contact us to arrange a mobile outreach service [MOS] visit.
Updated: 17/11/2022
Provided by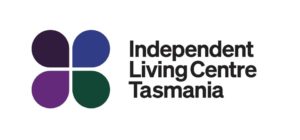 Launceston
275 Wellington Street, South Launceston TAS, Australia
Hobart
337 Argyle Street, North Hobart Tasmania 7000, Australia