Second Hand Equipment
Before you buy equipment, talk to Independent Living Centre (ILC) Tas. Our health professionals will help you decide what you need to suit your situation.
The people listed on our Second Hand Equipment page on our website have second hand equipment for sale. Contact the relevant person for full details. The staff of ILC Tas have not viewed these products and cannot advise you of their condition. This is a listing only on behalf of the people selling the products.
Equipment Categories on our page include:
- Scooters
- Stair Lifts
- Modified Vehicle Controls
- Powered Wheelchairs
- Bathroom
- Manual Wheelchairs
- Walking Aids
- Chairs
- Wanted to Buy
- Cushions
Who this service is for
Anyone looking for equipment
How this service is delivered
Face-to-face

You can come and visit us at our offices to discuss your equipment needs.

Call or visit us online

Visit our website to see this information
Updated: 15/11/2019
Provided by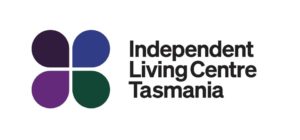 Launceston
275 Wellington Street, South Launceston TAS, Australia