Women's Health Activities
**Due to COVID-19 the Women's Health Tasmania centre is closed, but we are offering online classes via facebook live streaming including: Tai Chi, Meditation, Yoga and Weights
Our phone lines, phone and online counselling services and the Women's Health Information line remain open. Please call: 6231 3212 or for Women's Health Info Line call 1800 675 028. **
Women's Health Tasmania is run by women for women.
In a safe and supportive environment the organisation can provide women with:
- information on general health issues;
- individual support; and
- opportunities to participate in activities, workshops and forums.
The services offered by Women's Health Tasmania include:
- short term counselling;
- information and referral;
- pregnancy options;
- birth preparation workshops;
- shower facilities;
- free lending library;
- support groups including a breast cancer support group;
- creative workshops and groups;
- meditation;
- bowen therapy; and
- exercise classes such as: ageing well with weights; yoga; fitball; walking; tai chi, feldenkrais; and the Encore program designed for women who have had breast cancer.
Who this service is for
Women
Opening Hours
Opening Hours: Mon to Thurs 9:15am to 4pm
How this service is delivered
Face-to-face

** our centre is currently closed
Some of our services are provided at our centre in North Hobart while others are available for Tasmanian women in other locations or by telephone and other technologies. Contact us for details.

Call or visit us online

Please call: 6231 3212 or for Women's Health Info Line call 1800 675 028
Or see our website for more information. Our counselors are available by appointment Monday to Thursday.
Updated: 11/04/2020
Provided by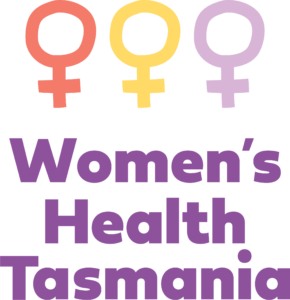 Hobart
25 Lefroy Street, North Hobart TAS, Australia