Tasmanian Youth Forum
If you are between 12 and 25 years, the Tasmanian Youth Forum (TYF) is your peak body and aims to represent you and your biggest issues.
Some of the opportunities that you can become involved in through TYF include:
- Responding to Tasmanian government policies and priorities
- Having your say on the issues that you think that the Government and other groups need to act on
- Developing strategies to help you and other young people to become more involved in the community.
How to join
TYF is always looking for new members! We value hearing from people with different perspectives and experiences - no qualifications necessary, just an enthusiasm for youth issues and a willingness to participate!
Who this service is for
Young people in Tasmania aged 12-25 years.
How this service is delivered
Face-to-face

Visit our office at Mayfair Plaza, Suite 4a, 236 Sandy Bay Road for further information or come and participate in our next forum.

Call or visit us online

If you would like to be a part of TYF, contact TYF's Policy and Project Officer via phone or email at tyf@ynot.org.au
Updated: 07/10/2020
Provided by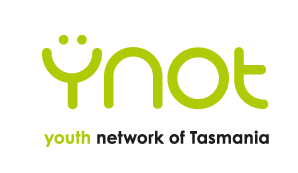 Hobart
236 Sandy Bay Road, Sandy Bay TAS, Australia
More programs from Youth Network of Tasmania (YNOT)