Spring Bay Community & Health Centre (Triabunna)
The Centre provides Spring Bay residents with the opportunity to access quality health and community services. There are a number of Community Services, Visiting Services, Clinics and Support Groups that operate from the centre. The Centre has a wide range of information available in the reception area.
Child Health Centres
Diabetes Education Service
Community and Health Services Centre
Alcohol and Drug Service
Community Nursing
Occupational Therapy - Community
Physiotherapy - Community Outreach Service
Podiatry (Community)
Social Work - Community Outreach Service
Mental Health Services
Who this service is for
Inquiries are welcome from any residents seeking assistance. Family members, friends and other health care providers such as general practitioners are also able to provide referrals to these services, with their client's permission.
Cost
There is a charge for home nursing, home help and home maintenance services provided by your local Community and Health Services Centre. However, it will vary, depending on individual circumstances. The cost will be discussed with you during your assessment visit.
If you (or your family member or friend) are unable to pay or have difficulty affording the full amount, this can be discussed further. If you are eligible, you will still receive these services regardless of your ability to pay.
Opening Hours
The Centre operates Monday to Friday, 8:00 am to 5:30 pm.
Child Health Centre operating hours:
Appointments available Friday, phone: (03) 6166 1400 for appointments.
The Parenting Line is available at any time to assist parents with stressful parenting issues or concerns. Phone: 1300 808 178.
Accessibility Support
Disabled Access; Onsite Parking
How this service is delivered
Call or visit us online

Contact us to find out more or phone 1300 135 513
Updated: 01/07/2021
Provided by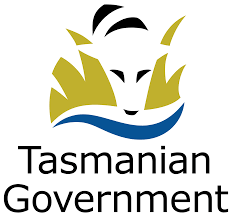 Triabunna
Spring Bay Community & Health Centre, Esplanade West, Triabunna TAS, Australia