Saver Plus
Saver Plus is a free 10-month financial literacy and matched savings program. It helps people develop savings and money management skills, while saving for their children's or their own education. Eligible participants work with their Saver Plus Coordinator to choose an education item to save for, attend interactive online MoneyMinded financial literacy workshops to improve their money management skills, open an ANZ Progress Saver account and regularly save over 10 months. Participants receive matched savings for every dollar they save once they have completed the program (up to $500 for education items, such as school uniforms, computers and textbooks).
Who this service is for
Participants may be eligible to join Saver Plus if they meet all of the following criteria:
- have a Centrelink Health Care or Pensioner Concession Card and be in receipt of an eligible Centrelink allowance
- are at least 18 years old
- have some regular income from work (self or partner) including casual, part-time, full-time or seasonal or informal work
- have a child at school or attend vocational education themselves
- live, work, study or have a child at school in an area when Saver Plus is delivered
How this service is delivered
Face-to-face

Saver Plus is delivered remotely and is available to all eligible Tasmanians.

Call or visit us online

Contact us or see our website for more details.
Updated: 01/11/2021
Provided by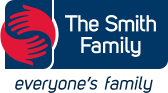 Hobart
31-35 Salamanca Place, Battery Point TAS, Australia