Rural Alive & Well (RAW)
Rural Alive & Well (RAW) is a Tasmanian not-for-profit organisation, building mentally healthy and resilient rural communities and primary industry sectors to reduce the prevalence of suicide in ages 14 years and above.
RAW specialises in delivering proactive outreach and psychosocial counselling services which are evidence-based. RAW is 'non-clinical', genuine and non-intrusive. The service is confidential with no waiting lists or fees for participants.
Rural Alive & Well operates Statewide, including King and Flinders Island, with staff currently visiting the islands bi-monthly.
Rural Alive & Well also offers a phone service 1800 RAW TAS. This service provides rural and remote Tasmanian's streamlined and responsive access to Rural Alive & Well to enable proactive steps towards stronger mental health and wellbeing.
This service is available for those working within Tasmania's primary industry sectors or living in rural and remote locations.
Who this service is for
RAW is designed to meet the needs of rural and remote Tasmanians and primary industry workers looking to take proactive steps towards better mental health and well-being.
If you would like to create a referral for someone, or yourself, please head to our website and complete the form, or call 1800 729 827
Anyone can make a referral to RAW, especially if you are worried about someone. We also accept self-referrals.
There are two easy ways to make a referral to RAW;
– Call RAW on 1800 729 827
– Submit an online referral online at www.rawtas.com.au
The RAW intake team will access the referral to ensure it meets the necessary criteria for our program.
Key criteria includes but not limited to;
– 14 years and above
– Living / working in a rural and remote area
– Primary Industry sector worker
– A first time user of mental health and wellbeing support services
– Has limited support services available to them
– Would benefit from practical short-term interventions
If the referral does not meet the criteria and not accepted, a member of RAW will contact the referrer to provide information on more suitable pathways and support options.
PLEASE NOTE: RAW is not a crisis service, if you or someone else is in crisis or danger please call 000 or Lifeline on 13 11 14
Cost
This support is provided at no cost, and no wait time with thanks to our funders. RAW's service is private and confidential.
Opening Hours
If you need someone to talk to 1800 729 827. Service is available weekdays and weekends. In the event that staff do not answer first time, please leave a message and we will return your call as soon as we can.
PLEASE NOTE: RAW is not a crisis service, if you or someone else is in crisis or danger please call 000.
If you are suicidal please call Lifeline 13 11 14
How this service is delivered
Call or visit us online

To contact RAW call 1800 RAW TAS (1800 729 827)

You can also visit our website or facebook page for more info.
https://www.rawtas.com.au
https://www.facebook.com/raw.tas

We'll come to you (outreach)

Our team are able to come to you. Call us to arrange on 1800 729 827
Updated: 07/03/2023
Provided by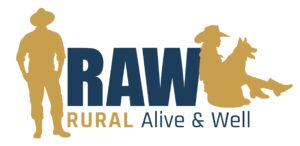 Tasmania
73 High Street, Oatlands TAS, Australia