RSL Tasmania
We will help you navigate the DVA claims process with support from our dedicated Compensation Advocates for the most beneficial outcomes.
Our experienced Wellbeing team will work closely to help you get back on your feet. Assistance from emergency funds to more substantive needs.
Our RSL Employment Program will help Defence members and their partners to find meaningful long term employment.
RSL Tasmania also collaborates with a range of Ex-Service Organisation's (ESO's) and supporters to ensure members our our Defence Families get the help they need.
Who this service is for
The Retired Services League (RSL) was founded in 1916 to provide comradeship and support to Australia's veterans and their families.
That core mission has never changed, but has continued to evolve to meet the needs of each generation of servicemen and women.
We have a branch network that covers Australia and any veteran who needs help will get it – every serving Australian Defence Force member and veteran will be warmly welcomed at their local RSL.
We advocate for the best possible conditions for our serving men and women and for those who have served the nation in the past.
We foster respect and thanks from the nation for all those who have made sacrifices in Australia's name and we will provide a strong voice on issues of national unity and security.
Opening Hours
Monday to Friday 0900 – 1530.
Accessibility Support
Full ramp access to facilities.
How this service is delivered
Face-to-face

We have RSL branches all over Tasmania. See our Sub-branch directory to find one near you.

Call or visit us online

You can call us, call into a local branch, or see our website for more information.

We'll come to you (outreach)

We have a statewide network of supporters and access to Advocates statewide so please make contact for any queries or supports required.
Updated: 05/07/2022
Provided by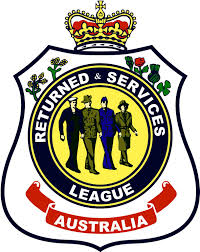 Hobart - head office - ANZAC House
206 New Town Road, New Town TAS, Australia