Open Access Drop In
Our main drop in program "OPEN ACCESS" runs every Tuesday, Wednesday, Thursday and Friday from 3 – 6 pm at Youth ARC, 1 Market Place Hobart.
The program includes:
• Hang out spaces
• A new video game station with a nintendo switch and Playstation 4
• A kitchen and cafe area
• Basketball Court
• Dance Mirror
• 8 Ball / Table Tennis Tables
• Art/Music Room
• + more..
Come down and check it out. Youth ARC is an amazing space for young people in a safe drug and alcohol free space.
Meet friends, get involved in a workshop, hang out, chat with youth workers and most importantly have fun!
Who this service is for
Young people aged 12-25
Opening Hours
Tuesday, Wednesday, Thursday and Friday from 3 – 6 pm
How this service is delivered
Face-to-face

Come to us for this program
Updated: 02/11/2022
Provided by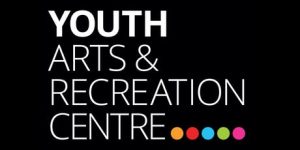 Hobart
1 Market Place, Hobart TAS, Australia
More programs from Youth Arts and Recreation Centre (Youth ARC)