Risdon Vale Neighbourhood House
The Risdon Vale Neighbourhood Centre engages with and has the trust of people in their local community. We are responsive to community need; have a large volunteer base; and in the knowledge of and "grass roots" experience within the community.
We are not-for-profit, community organisation whose core business is community development. We have a socially inclusive approach to the delivery and provision of services and activities for socially isolated and disadvantaged people in our local community.
We strive to be accessible and welcoming and are inclusive and supportive of people from diverse backgrounds and with varying abilities.
Governance and Management
Legal Structure
The Risdon Vale Neighbourhood Centre is run by the community for the community and provides an essential foundation for civic participation. We are an independently incorporated association with a volunteer committee of governance.
This governance structure creates invaluable training and leadership opportunities, through its unique model of participation. We have an ability to engage those hardest to reach and hence remain a key access point for many marginalised people to develop leadership skills, engage in volunteering and participate more fully in community life.
We provide safe and accessible environments which generate mutual support, develop community networks and produce collective action. We are responsive to the needs of our local community and build relationship capital. Through this, the Neighbourhood Centre provides a diverse and constantly evolving range of positive social, health, educational and economic outcomes for individuals, families and community, particularly for those experiencing disadvantage.
Who this service is for
Socially isolated and disadvantaged people in our local community.
How this service is delivered
Face-to-face

Visit our house.

Call or visit us online

Phone us, see our website or check out our facebook page to see what's happening at the house.
Updated: 14/03/2023
Provided by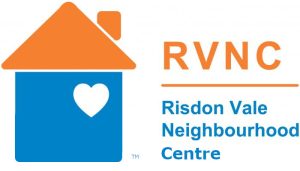 Risdon Vale
28 Sugarloaf Road, Risdon Vale TAS, Australia
More programs from Risdon Vale Neighbourhood Centre