Job Active
We are a jobactive provider. My Pathway is regionally based so we understand the challenges facing people living in rural, remote and regional Australia.
At My Pathway we know it's not "just a job" to you, it's your career and it's your life.
We stop and listen and create a personalised solution to your needs, we know that everyone is individual.
We understand the many barriers and challenges you face in seeking employment.
Our goal is the development of job seekers through innovative training solutions connecting to the needs of the Client, Community and Employers for successful outcomes.
We have a support team of trainers, coordinators and management that together possess over 30 years of experience in designing, implementing and delivering employment services and pathways for groups of socially disadvantaged people such as long-term unemployed, Aboriginal and Torres Strait Islander peoples and disengaged youth.
These employment support pathways are inclusive of work readiness, motivation and confidence building preparation.
How this service is delivered
Call or visit us online

See our website or get in touch for more information.
Updated: 12/09/2023
Provided by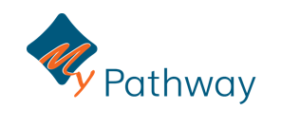 Launceston
8 Boland Street, Launceston TAS, Australia
Devonport
69 Best Street, Devonport TAS, Australia
Burnie
10-11 Marine Terrace, Burnie TAS, Australia