In Home Palliative Care Volunteer Support
Care includes compassionate listening support and *practical assistance, such as supporting clients (patients) with medical appointments and social activities.
*Practical assistance does not include domestic, personal hygiene or nursing tasks.
Who this service is for
Any person, of any age, diagnosed with a terminal or 'life limiting' illness may be referred by a health professional to our service.
Clients are also welcome to self-refer.
Upon receiving a referral, our staff will request any information needed to supportively assess each person's eligibility to receive volunteer support.
Cost
Our services are free of charge.
Opening Hours
By appointment between 9am and 4 pm – please contact us.
Accessibility Support
N/A – this is an in-home service.
How this service is delivered
Face-to-face

Trained volunteers are carefully matched by a Hospice care professional to visit clients in their homes.

Visits are usually once a week, for up to 3 hours.

Call or visit us online

Please call us on (03) 6224 3808 to find out more about our services.

We'll come to you (outreach)

We provide in-home support in southern Tasmania.
Updated: 27/04/2021
Provided by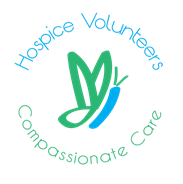 Southern Tasmania
158 Collins Street, Hobart TAS, Australia