Launceston PCYC
PCYC has loads of great recreation options including:
– kindergym,
– gymnastics,
– weights gym,
– trampolining,
– birthday parties,
– taiko drumming,
– mobile activity centre
– and our fantastic indoor climbing wall (rockclimbing).
We have also have Seniors Fitness Classes and Disability Fitness/ Dancing and more.
PCYC is a not for profit organisation. The activities you attend at PCYC help fund the work we do with disadvantaged, disengaged and vulnerable youth.
Who this service is for
Anybody
Opening Hours
Weekdays 6am – 8pm,
Saturdays and Sundays 9am – 5pm.
How this service is delivered
Face-to-face

Come and visit our centre to learn more

Call or visit us online

Activity information is on our website.
Updated: 29/06/2021
Provided by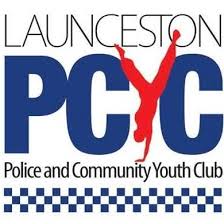 Launceston
146-148 Abbott Street, Newstead TAS, Australia