Employment Services
WISE Employment helps you find and keep meaningful work. Our services are cost-free to eligible job seekers and tailored to meet your needs and personal circumstances.
Our jobseekers are from different backgrounds and stages of life. Our skilled and dedicated staff can assist you with most challenges and want to help you become self-sufficient through employment.
We are also one of Australia's largest disability employment services providers and a registered training organisation.
You might:
- have been unemployed for a short time or a long time
- have worked for years then been retrenched
- never have worked due to disability or illness, including mental illness
- be returning to work after caring for family
- be a young person (youth employment), or a mature-age worker requiring mature-age employment services (for job seekers aged 50 and above)
- be an Indigenous Australian, an asylum seeker or refugee.
Who this service is for
We help job seekers under the Australian Government's jobactive and Disability Employment Services initiatives.
Cost
Our services are cost-free to eligible job seekers
Accessibility Support
We have accessible buildings, toilets and parking.
How this service is delivered
Face-to-face

Visit one of our offices to find out more.

Call or visit us online

Read more about the benefits of working and what to expect when you become a WISE job seeker on our website or contact us for further information.
Updated: 05/11/2019
Provided by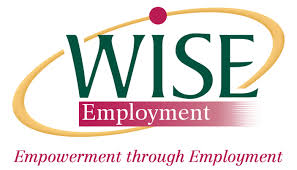 Launceston
53 Elizabeth Street, Launceston TAS, Australia
Devonport
38-40 Formby Rd, Devonport TAS, Australia
Hobart
114-116 Murray Street, Hobart TAS, Australia