Early Childhood Development Program (ECDP)
Learn how to support your child's emotional, social and intellectual development.
Our Early Childhood Development Program supports preschool-aged children to make a successful transition to school and get a great start in life. ECDP works with the whole family, helping children development as well as building stronger family relationships and support networks.
We support young parents and their children by offering parenting support, educational interventions, therapeutic interventions and case management. ECDP works with other services to create strong, child-friendly communities across Southern Tasmania.
Who this service is for
– Vulnerable preschool-aged children
– Ages 2 to 6
Opening Hours
We are open 9AM-4PM, Monday to Friday
How this service is delivered
Face-to-face

Face-to-face: Visit our office at 84 Jetty Road, Old Beach, 7017

Call or visit us online

Call or visit us online, some virtual services are available

We'll come to you (outreach)

We can meet at other locations in the community (e.g childcare, school, library)
Updated: 15/06/2022
Provided by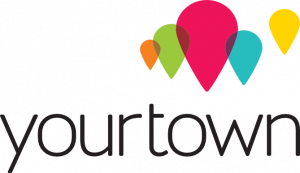 Old Beach
84 Jetty Road, Old Beach TAS 7017, Australia