Drug Education and Training
**COVID-19 Update - we will continue to make available information and resources via our 1300 369 319 number. This information and resource telephone line will remain fully operational and be responded to by rostered staff.
DEN will have a skeleton staff in both offices but will be conducting business behind closed doors with strict social distancing and hygiene processes in place.**
The Drug Education Network (DEN) provides training and other education for all age groups on current issues and trends in relation to Alcohol, Tobacco, and Other Drugs.
DEN delivers flexible, interactive, and engaging educational sessions that meet the needs of organisations and groups to deliver clear messages on alcohol, tobacco, and other drugs issues in Tasmania.
DEN neither condones nor condemns the use of drugs. Rather, we acknowledge that drug use exists irrespective of legal status or societal norms.
DEN provides community members with the resources, information, and connections they need to keep themselves and their community safer in relation to their individual circumstances.
Our goal is to meet people where they are and encourage open dialogue that empowers the individual to be the primary agent of their own physical, mental, and emotional wellbeing.
Who this service is for
All age groups
How this service is delivered
Face-to-face

**Our offices are currently closed, please call us or see our website for information.
Visit one of our offices to learn more

Call or visit us online

Call us or see our website for more information
Updated: 08/04/2020
Provided by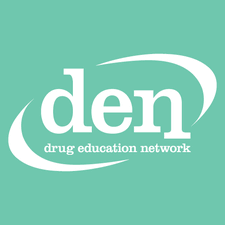 Hobart
57F Brisbane Street, Hobart TAS, Australia
Launceston
37 Brisbane Street, Launceston TAS, Australia