Driver Time Program L's to P's
Drive Time is a very popular program. We help people of all ages to get their L's and P Plates. If you want to get your licence and need some support or would like to volunteer as a Driver Mentor...please get in touch!
Who this service is for
Anyone who wants to get their licence or volunteer as a mentor.
How this service is delivered
Call or visit us online

Please phone us or visit our website for more information.
Updated: 24/11/2020
Provided by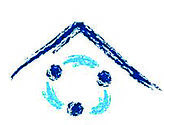 New Norfolk
The Avenue, New Norfolk TAS, Australia