Disability Services by Aurora
Our specialist Day Support and out of hours activities run over a seven day week and include:
Vocational training in hospitality (Certificate 1 Hospitality)
operation of "The Old Chapel" Tea Rooms
a catering enterprise (receptions, business lunches, morning teas etc)
the Aurora Learning Centre – Equal Access in Literacy
Implementation of the Brain-Science Literacy program Fast ForWord®
Cottage Industry production of high quality hand crafted good
Weekly ten pin bowling league (with up to 60 bowlers each week)
Weekly "Club Tea" social meals
Monthly Karaoke Idol Dance
life-skills education; music and dance sessions; creative art sessions; swimming; sports; operation of our own in-house radio station; excursions; transport support service; counselling, referral and information service
essential respite for families and carers.
We are registered with the National Disability Insurance Agency to provide:
Assistance to access and maintain employment
Participation in community, social and civic activities
Development of daily living and life skills
Assistance with daily personal activities
Assistance with travel/transport arrangements
Training for independence in travel and transport
Other innovative supports
The Old Chapel Tea Rooms
Clients are trained to operate their own public business venture, allowing showcase of learned abilities to the public. By encouraging involvement within the community, such as providing a "silver service" Tea Rooms directly to the public, we also provide opportunity for people with disabilities to reach their full potential.
The Car Yard Café is our newest venture offering training and work experience for people with disabilities. The café environment provides our trainees with hands-on experience in silver service hospitality.
Who this service is for
Adults with intellectual, physical, psychiatric and sensory disabilities.
Opening Hours
Main Office Administration Hours: 8:30 am to 5:30 pm
Program Hours: 9:00 am to 3:00 pm
The Old Chapel Tea Rooms
Open 10.00 a.m. to 2.30 p.m. weekdays
(closed weekends, school and public holidays)
The Car Yard Cafe
Open 9.30 a.m. to 2.30 p.m. weekdays
(closed weekends, school and public holidays)
How this service is delivered
Face-to-face

Visit us to access these services

Call or visit us online

Call us or see our facebook page for more information
Updated: 13/07/2023
Provided by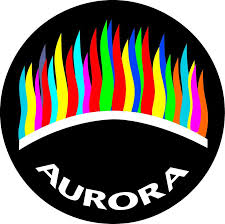 Glenorchy - Main Office
15 Mill Lane, Glenorchy TAS, Australia
The Old Chapel Tea Rooms
1A Chapel Street, Glenorchy TAS, Australia
The Car Yard Cafe
267a Main Rd, Derwent Park TAS, Australia