Diabetes Support
Whether you've just been diagnosed, or been living with it for a while, diabetes doesn't have to control your life. Diabetes Tasmania is here for you now and into the future. We work with our community to prevent and reduce the impact of diabetes.
We provide a range of support services including:
– individual consultations, with diabetes educators and accredited practising dietitians, for people living with diabetes and at risk of developing diabetes
– regular free educational programs across the state, as well as online webinars
– free telephone health coaching
– peer support groups
– Diabetes Tasmania is the agent for the National Diabetes Services Scheme (NDSS) in Tasmania.
You can also call the free NDSS Helpline on 1800 637 700 where you can:
– talk to a health professional about managing your diabetes
– get advice about specific diabetes information related to COVID-19
– find out how to access health services and support during this time
– discuss access to NDSS products and diabetes medications.
Who this service is for
Tasmanians who are living with diabetes or at high risk of developing diabetes.
Opening Hours
Opening hours for both our offices are 9.00am to 5.00pm, Monday to Friday, closed Public Holidays and Bank Holidays.
The NDSS Helpline is open
Monday to Friday – 8:30am to 8:00pm
Saturday – 9:00am to 2:00pm
Accessibility Support
Lift access available
How this service is delivered
Face-to-face

We have offices in Hobart and Launceston. Diabetes educational programs are held across the state.

We offer a self referral service, so you don't need to visit your GP to access our services. Call for more information.

Call or visit us online

We also offer phone or Telehealth consultation (video call) for one on one consultations with our health professionals.

You can visit our website for more information.
Updated: 16/08/2021
Provided by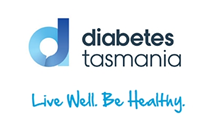 Hobart
152 Macquarie Street, Hobart TAS, Australia
Launceston
64 Cameron Street, Launceston TAS, Australia
National Diabetes Helpline