Criterion House
Criterion House has activities and programs for a range of people, with a focus on older members of the community.
We provide a warm, welcoming, cheerful and safe environment along with a wide range of social, recreational, cultural and educational activities.
Criterion House comprises
– the Flower Room Co-operative,
– the Catholic Women's League office and shop,
– Goodstart Early Learning Centre and
– the Nell Pascoe Room.
Criterion House is available for hire.
All positive ageing activities and events are promoted through the City of Hobart's quarterly 'What's On' newsletter – you can contact Mathers House (mathersplace@hobartcity.com.au) to have the newsletter posted or emailed to you, or you can view it online when released.
Do you have ideas for activities for our facilities? Would you like to provide an activity? While the City of Hobart provides the facilities and some activities, we are always looking for partnerships and opportunities to work with older groups, organisations or individuals. If your activity fits in with the social inclusion aims of the City of Hobart, we would be keen to talk to you and look at ways in which we may be able to support your activity.
Volunteers are a vital resource for the house and new volunteers are always welcome to assist with a range of tasks such as cooking, food preparation, tutoring and greeting customers.
Who this service is for
Tourists and visitors of all ages are welcome to attend.
Opening Hours
Criterion House is staffed and open for business from 10.00am till 3.00pm weekdays.
Some activities and programs may operate outside these hours.
Cafe is open from 10.00 am to 2.00 pm and hot meals are available between 12.00 midday and 1.15 pm.
How this service is delivered
Face-to-face

Pop in to see the centre.

Call or visit us online

Contact us for more information.
Updated: 19/10/2021
Provided by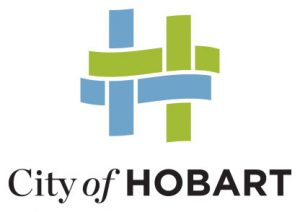 Hobart
108 Bathurst Street, Hobart TAS, Australia